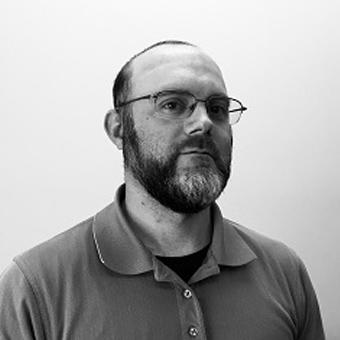 "I strive to solve both technical and aesthetic design problems that meet client objectives and end-user abilities. I enjoy using creativity to educate and motivate."
TEACHING:
2016-Present College of Art (USF): 3D Animation and Digital Modeling
2015-2020 College of Engineering (USF), Electrical Eng.: Makecourse-Art, and course co-creator
2016 Honors College (USF): Computing for Research and Discovery, course co-creator
2015 College of Arts & Sciences, Mass Com. (USF): Creativity & Innovation in Design, course creator
2014-2020 University of South Florida- STEM Scholars, Advanced 3D Visualization Summer program, course creator
Howard is an Artist, Educator and Technologist, his work focuses on the use of multiple technologies and techniques as a means of study and application for academics and research. This includes technology use as an educational tool for creating unique learning experiences, and environments for training and teaching. Many of his projects have involved real-world data, 3D graphics, simulations, and interactive media. He has managed and designed numerous projects using many methods from Waterfall to Extreme Programming(XP) to Agile, and often uses instructional design techniques, and User Experience (UX) practices to provide clients with technology solutions that fit their project goals and objectives.

He received a BFA from Ringling College of Art and Design, a Masters of Education in Instructional Technology, and a Doctorate in Engineering from the University of South Florida. His work and installations have been shown in Boston, Connecticut, Miami, Tampa, and virtual exhibits. Most recently his 3d models and animations can be seen in the augmented reality app (publicly available on Android play store and Apple store) ARTours Clearwater
His unique skillset has helped him to develop the Advanced Visualization Center at the University of South Florida, which serves as a campus wide resource for implementing and developing technology. Howard's work has also been featured in the journal Science, Wired.com, Siggraph, Discovery.com, and Fox News. He was also selected by the Center for Digital Education as a Top 30 Technologists, Transformers and Trailblazers.
Projects include: 2D & 3D Imaging, Medical Simulation, 3D Printing, User Experience Design(UX), Instructional Design, Graphic User Interface Design (GUI), High Resolution Displays, Virtual Reality, Augmented Reality, Mixed and Blended Reality, Machine Learning, Computer Vision, Stereoscopic Technologies, gesture control, creative coding, rapid prototyping, Forensic and Medical Reconstruction, Tactile and Haptics, Device and Prosthetic Design, Game Design, 3D Modeling, Animation.
PUBLICATIONS
SELECTED ART & POETRY

Broken Triangles
( An abstract series about history and the Holocaust.)
POEMS:

1) Laughing at Promises

4) Let's Talk (featured on Mad in America)